ASIS 13th European Security Conference & Exhibition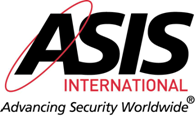 Martin Gill will be speaking at the ASIS 13th European Security Conference & Exhibition which is taking place on 1-3 April 2014 in The Hague, Netherlands at the World Forum. The two-day educational programme will feature 44 educational sessions delivered by industry leaders from important companies and organisations such as Morgan Stanley, Bank of England, Deutsche Telekom, Leiden University, Abu Dhabi National Energy Company (TAQA), Universita Campus Bio-Medico di Roma, General Dynamics, Shell International, Bar Pharmaceuticals, Deloitte & Touche, Europol, DHL, Telecom Italia,Dutch Central Bank, European Commission, Netherlands Ministry of Foreign Affairs, European External Action Service (EEAS), and Thales.
Confirmed keynote speakers are:
* His Excellency Ivo Opstelten, Minister of Security and Justice (The Netherlands)
* Rob Wainright, Director of Europol
A CSO Round Table Summit will also be organised in parallel, together with workshops dedicated to security issues in central and Easter Europe. Over 500 senior security professionals from all over Europe and beyond are expected to be present. Martin will be speaking for the first time in this sort of arena about the findings from the SRI survey on the relative merits and disadvantages of providing security as a single service or as part of a bundle. For more information about the conference, please click here.