Atrium Shopping Centre Receives Secured Environments Award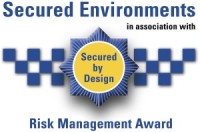 The Atrium Shopping Centre, Camberly, is the latest shopping centre to be accredited as a Secured Environment. The shopping centre underwent a thorough audit of their security processes and procedures, which included independent consultation with staff, review of key documentation and observation of the security measures and procedures in operation. A key challenge for the centres is to maintain good customer service and create an enjoyable shopping environment. To meet this challenge Centres must develop a thorough understanding of the potential security risks and take action to mitigate them.
Atrium follows on from the success of The Marlowes Shopping Centre in Hemel Hempstead becoming the first shopping centre to gain the Secured Environments Accreditation, and a further 12 shopping centres that obtained the award in 2015:
Castlepoint – Bournemouth
Centre Court – Wimbledon
Charles Darwin – Shrewsbury
Churchill Square – Brighton
County Mall – Crawley
Gallions Reach – Barking
Palace Exchange – Enfield
Palace Gardens – Enfield
Parkway – Newbury
Pride Hill – Shrewsbury
Thistles – Stirling
Water Gardens – Harlow
The Centres (as well as Atrium), supported by their managing agent JLL, have shown an excellent commitment to security at management level, along with a high level of staff engagement with the importance of security policies and procedures.
If you believe that your organisation is suitable for the Secured Environments accreditation, make sure to get in touch (see below). Secured Environments is not limited to shopping centres – any organisation can achieve the awards. There are currently a wide range of accredited organisations such as; Universities, schools, hospitals, business headquarters and a London landmark. To achieve the award, all organisations need to do is show that they are keeping the organisation safe from crime by adopting the six key principles for protecting themselves against crime.
The benefits of achieving the Secured Environments accreditation include:
Show commitment to staff and customers that the organisation takes crime seriously
Recognise the importance customers place on security
Review security processes
Increase efficiency of existing security measures
Save money by reducing inefficient security costs
Recognise the good work undertaken by staff in relation to securing the organisation
Successful organisations have also found the accreditation is a useful marketing tool.
For more information about Secured Environments, visit www.securedenvironments.com or contact us at securedenvironments@perpetuityresearch.com or call us on 01892 538690.