Maximising Public Benefits of Automated Alarms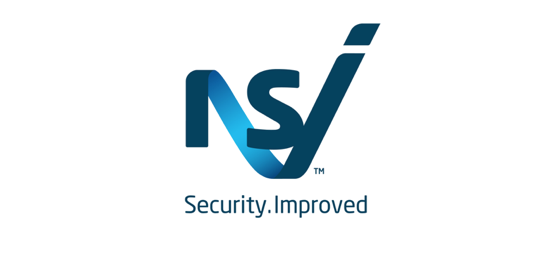 The National Security Inspectorate (NSI) has published findings of new industry research undertaken by Perpetuity Research into the benefits and challenges of automating confirmed alarm signalling from Alarm Receiving Centres (ARCs) to police control rooms.
The research – conducted via an online survey and extensive one-to-one interviews with a wide range of industry professionals including representatives from Alarm Receiving Centres (ARCs) – assesses the advantages and disadvantages of automating signalling over and above current practice, the potential impact on ARCs, the police, owners of alarmed property/premises and other interested stakeholder groups, as well as the potential for further future enhancement as technology evolves.
The report findings reflect industry and stakeholder views at a time when ECHO – for ECHO read 'Electronic Call Handling Operations Ltd' – is developing the concept behind its strategy to deliver by 2020 a fully automated electronic call handling service, between all ARCS and police forces, in line with NPCC aims. ECHO, recently formed by the British Security Industry Association, the Fire Industry Association and the Fire and Security Association as an independent not-for–profit company limited by guarantee, aims to improve standards and effectiveness in the deployment of police responders, through reducing time and improving accuracy in the handling of alarm signals.
This Perpetuity Research study identifies a number of areas to be addressed in further automation of alarm signalling. These include the technical challenges and the funding mechanism to put such a service onto a sustainable footing.
In addition the research highlights the value of raising awareness of the ECHO initiative across industry, full consultation with all parties in the design and development of an automated service to ensure the solution accommodates the diversity in police IT networks, and future proofing.
One of the significant findings of the research is the extent to which the current lack of awareness about aspirations to automate alarm signalling by the police is hindering industry's ability to effectively develop its response.
Looking ahead the report recommendations set out a series of steps which might further inform and strengthen industry's approach, including:
raising awareness of the ECHO 'project'
assessing of police capability nationally to implement automation
considering future possible enhancements to the content of alarm signal transmission e.g. CCTV streaming, and signalling applications over and above intruder alarm signalling.
At IFSEC International on Wednesday 20th June at 14.20 in the Future of Security Theatre NSI's Head of Technical Services, Tony Weeks, will be exploring some of the key research findings as part of a presentation entitled "Automating the Transfer of Alarms to Emergency Services: Maximising Public Benefits".
NSI's Chief Executive, Richard Jenkins commented: "Thanks are due to all those within the industry who have participated in this important research and to Martin Gill and his team at Perpetuity Research for gathering and consolidating the findings.
"Our hope is that this report will be a useful reference point in the debate about how best to introduce new technologies and ways of working to deliver more effective security for people and property in our communities.
"This is ultimately what the ECHO initiative aspires to. It's a tremendous opportunity for the systems security industry and the police to bring a step change in how we work together. The contributors to this research have highlighted the challenge and opportunity of raising standards of security through closer collaboration."
Download the Maximising Public Benefits of Automated Alarm Report 2018